[more screenshots under the first image, please scroll down]
HI all,
Let me preface this by saying that I already sent an email to Jon a few days ago reporting this, so he is aware. I would however like to gather a bit more information in order to have a better understanding of the issue and hopefully help him solve it.
Issue #1: on my Samsung Galaxy A51 running Android 10, after opening the Thesarvo app, the main menu hangs on "Checking for updates", which isn't a normal behaviour. Looks like it isn't updating normally.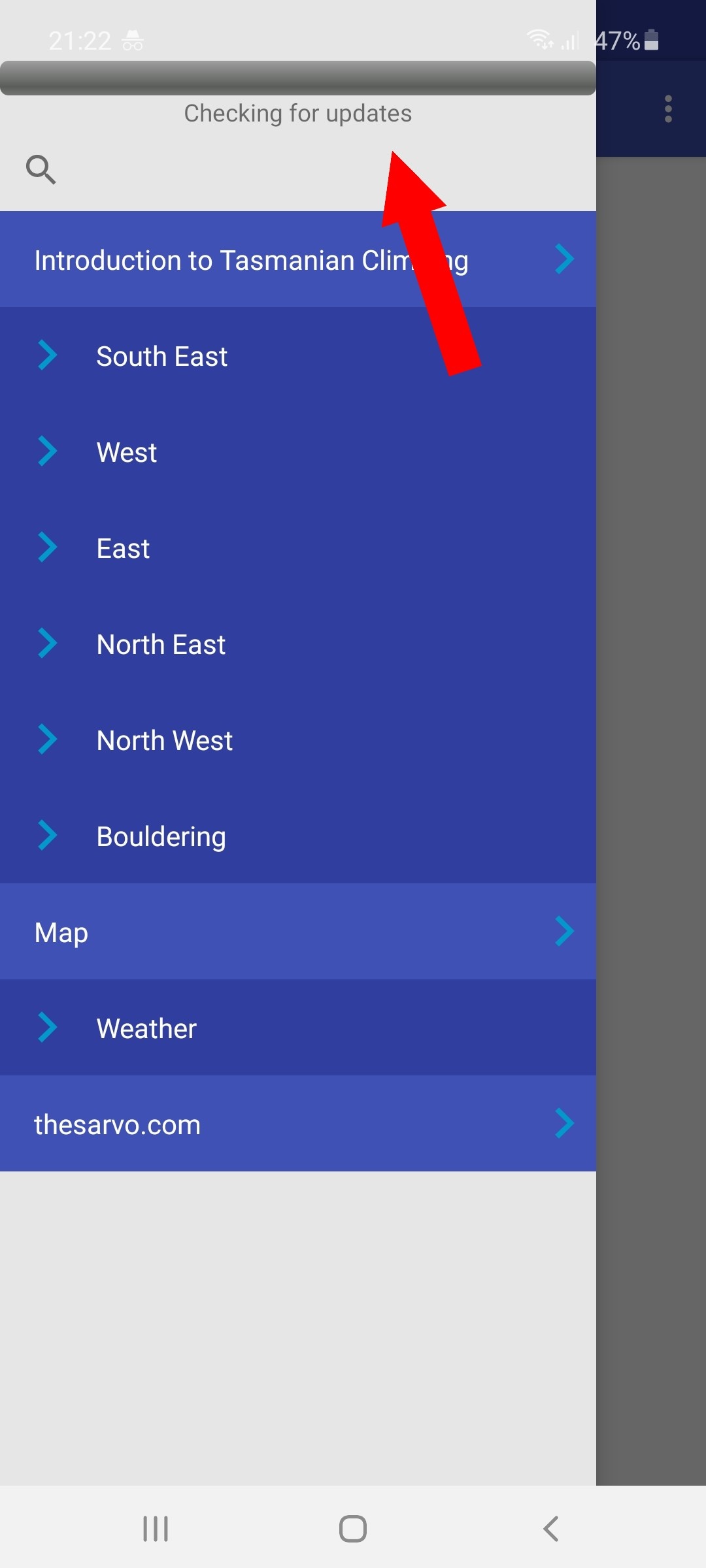 Issue #2: more worrying yet, some crags are missing routes compared to the web version, including major walls.
For example: if you go to Whitewater Wall using a web browser (either on a computer or on a smartphone), it contains different routes from the app version (missing routes 12, as well as 16, 17 and 18). See below:
Left is the app version, right is the web version.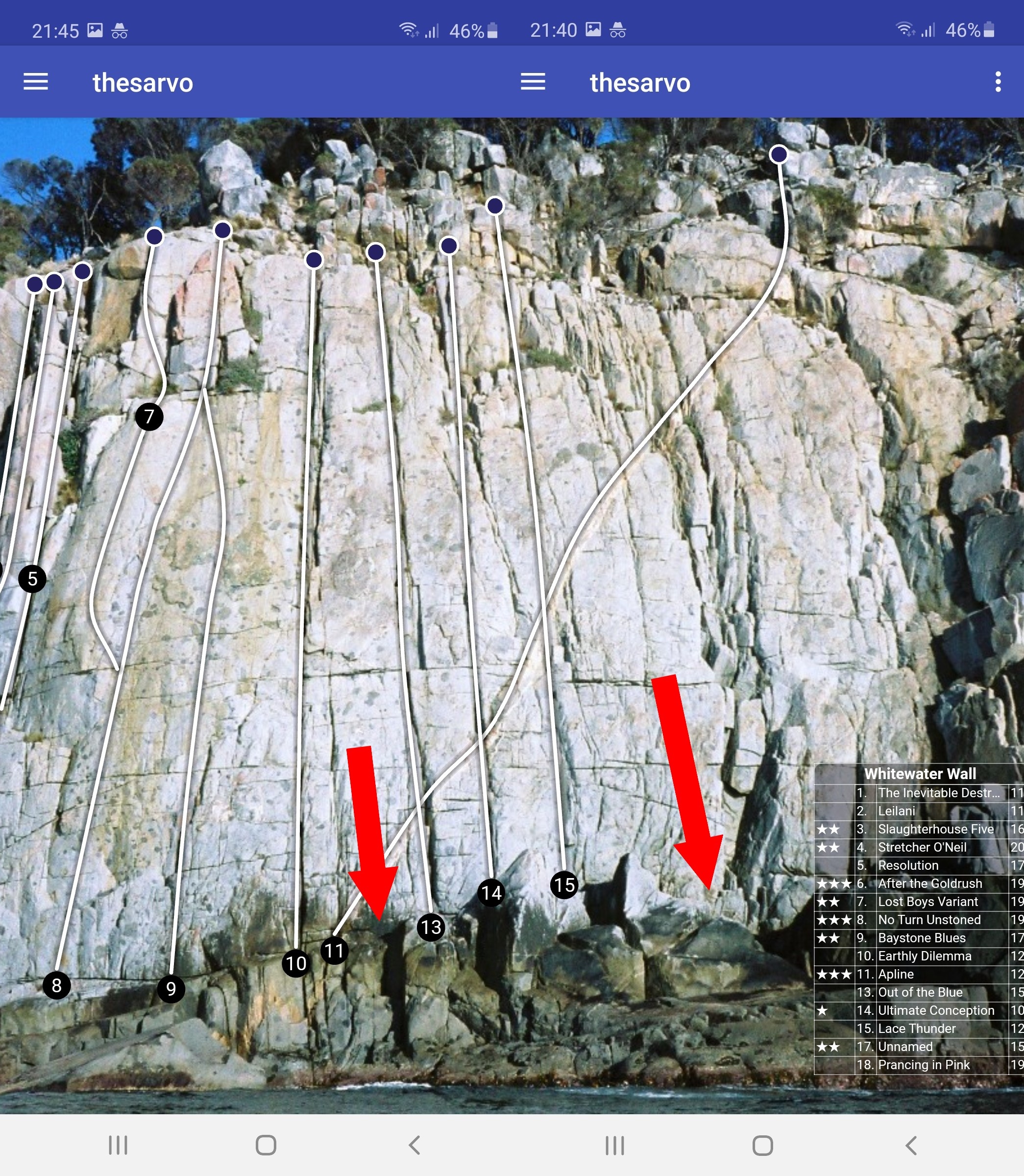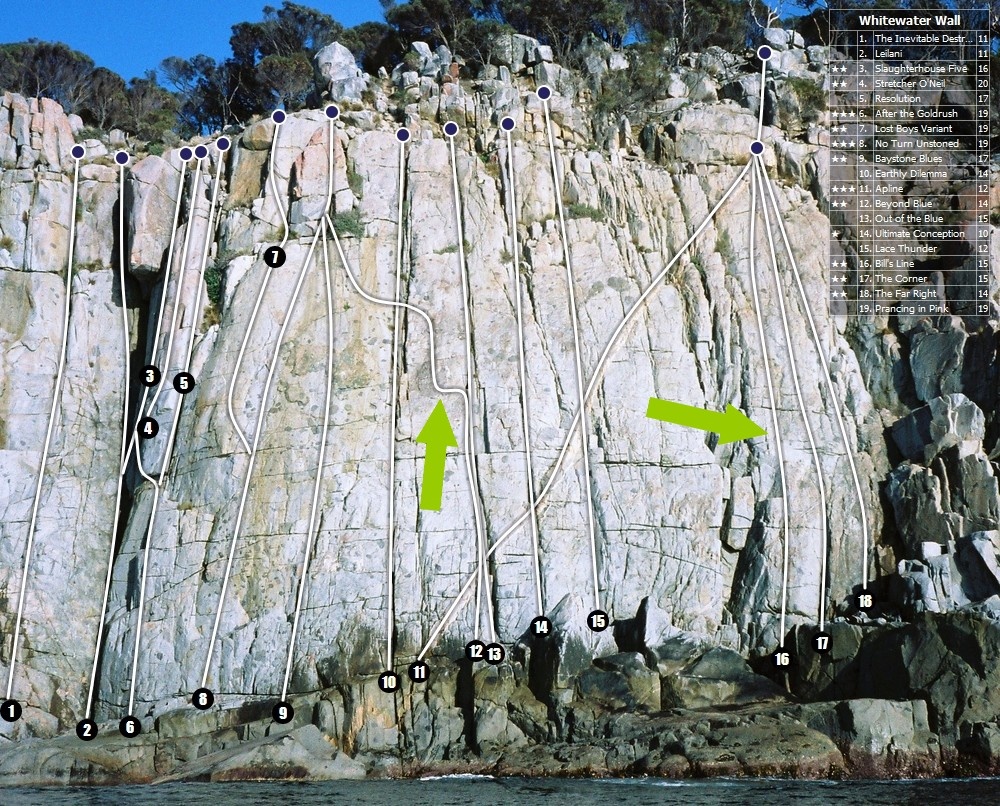 There are other things missing on other pages, for example Fruehauf, so I assume a lot of the content isn't being updated at all.
I don't remember having this issue on my previous Android phone running Marshmallow.
Has anyone else experienced this or am I alone in this? If yes, please provide as much technical information as you can.
Cheers,
Gabriel